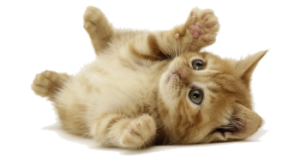 Companion Animal Clinic offers a wide variety of services to meet both you and your pet's needs.  Click on a service below to find out more!
Wellness and preventative care
We believe one of the best ways to keep your pet healthy is by taking precautionary steps to prevent sickness altogether. Our focus on preventative care gives your pet the greatest chance to avoid common sicknesses while enabling us to easily monitor and record your pets extended health. We do this throughout the life of your pet by providing regularly scheduled examinations, vaccinations, flea and tick control, heartworm testing and prevention, and internal parasite testing. With a planned and properly scheduled regiment of preventative care you can have piece of mind that your pet will remain safe and healthy.
Grooming
If your pet requires specialized treatment or has become a little too "wild", we offer several services designed to help with your pet's hygiene. We provide baths, nail clipping, ear cleaning, hair/mat removal, and a number of hygiene products all with the aim of keeping your pet clean and comfortable.
Euthanasia
Saying goodbye to your friend is never easy. When the time comes, we work with the client to make the process as comfortable as possible for everyone involved. To ease the transition, we also provide our clients with options on how to best take care of the remains that can be decided on at any time.
Dental Care
Often overlooked, a pet's dental care is an important health aspect that we can help with. Our doctors implement many of the same safeguards we use in surgery while your pet is being treated, and with our specialized dental equipment we can help make sure that your pet's teeth stay in healthy condition.
Surgery
When your pet requires surgery, we can provide the specialized surgical care needed to keep them healthy. Our focus on routine surgical procedures allows our doctors to provide spays, neuters, declaws, and mass removals while still focusing on the quality of care and ease of recovery. All pets go through a thorough health screening to make certain they are in good health prior to surgery and during surgery our doctors and technicians make sure no variable goes unchecked. For the safety and comfort of your pet we provide heated surgery tables, closely updated surgery logs, proper anesthesia and pain management, and a dedicated recovery room where animals are closely monitored after their procedures. When your pet requires surgery we make certain they receive proper treatment while staying healthy, safe, and comfortable.
Laser therapy
A new tool at our disposal, laser therapy is a type of treatment that uses a pulsed laser to stimulate internal metabolic processes. Laser therapy can be used for chronic and acute pain related conditions in cats and dogs, and with a regimented treatment, visible improvements can be seen in your pet. The treatment is simple, non-invasive, and does not require an intensive or prolonged visit. If you are interested please read more about the treatment here.
Nutrition and food
We realize that ever pet's dietary needs are unique, which is why we stock a variety of dog and cat foods. From puppy and kitten diets, to specialized and hard to find diets, we make sure to provide the high quality food your pet needs.
Cat and dog boarding
When you are away, we can make sure that your pet is safe and well taken care of thanks to our boarding facilities. We offer extended and short-term boarding for both dogs and cats alike. Our staff closely tends to all boarded animals, taking great care to see that they are as comfortable as possible when they are with us.
Fully stocked pharmacy
Our pharmacy enables us to quickly provide your pet with the specialized medicine they need. We carry a wide range of top quality pharmaceuticals to make certain that not only does your pet receive treatment, but you are also presented with multiple options.
Microchipping
Recovering a lost pet can be greatly simplified by microchipping your animals. A simple injection is all that is needed to place the microchip under the skin and give your pet a unique identifying code. We use widely accepted microchipping products to ensure that if you pet is lost they will be identified and returned safely.